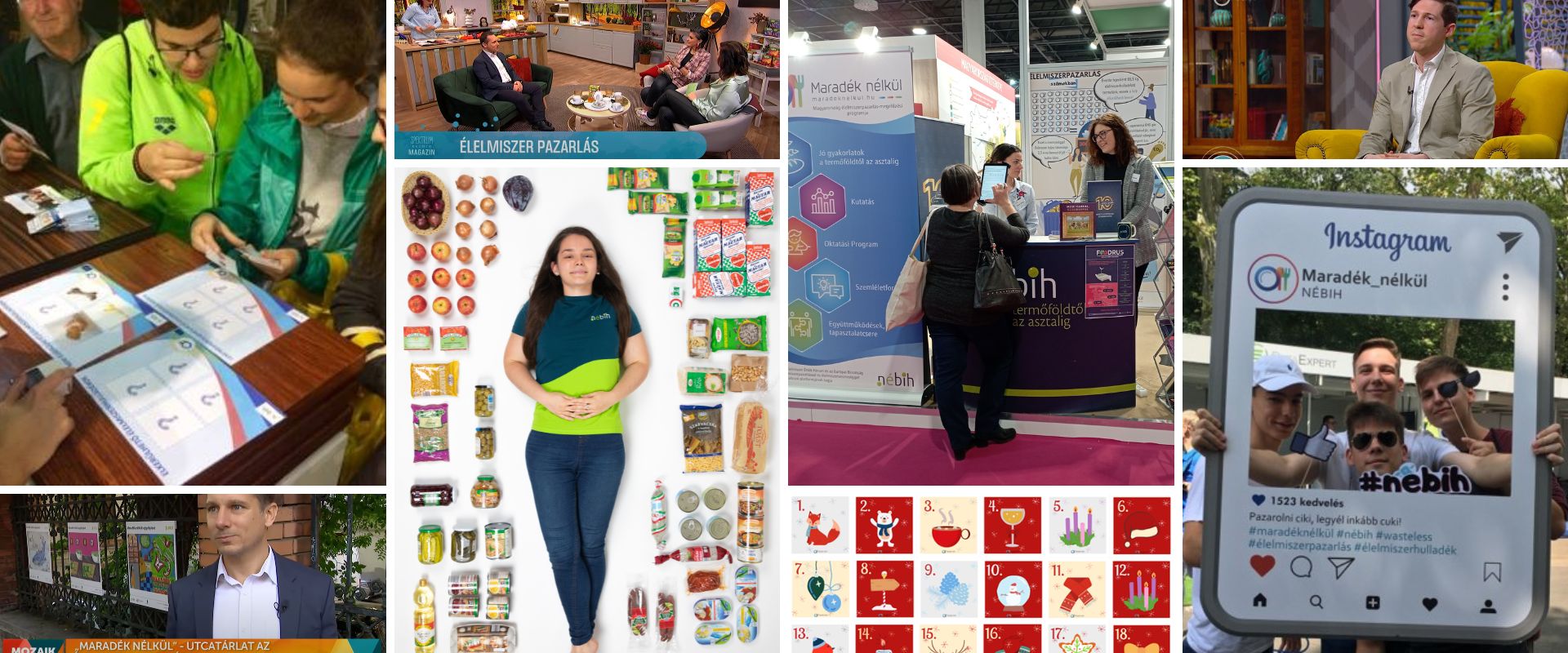 Adult consumers are targeted by practical ideas, guides, challenges and the most recent statistical data and research results. We publish press releases, scheduled to important events and holidays, such as Easter, Earth Day, summer holidays, International Day of Awareness of Food Loss and Waste, World Food Day and Christmas. Special information packages are also available (for instance our Covid-19 related food storage guide, the guidelines on consuming expired food with a best before date and the guide on food donation).
We are proud that Project Wasteless is the most frequent voice and the most cited source in the Hungarian media about food waste.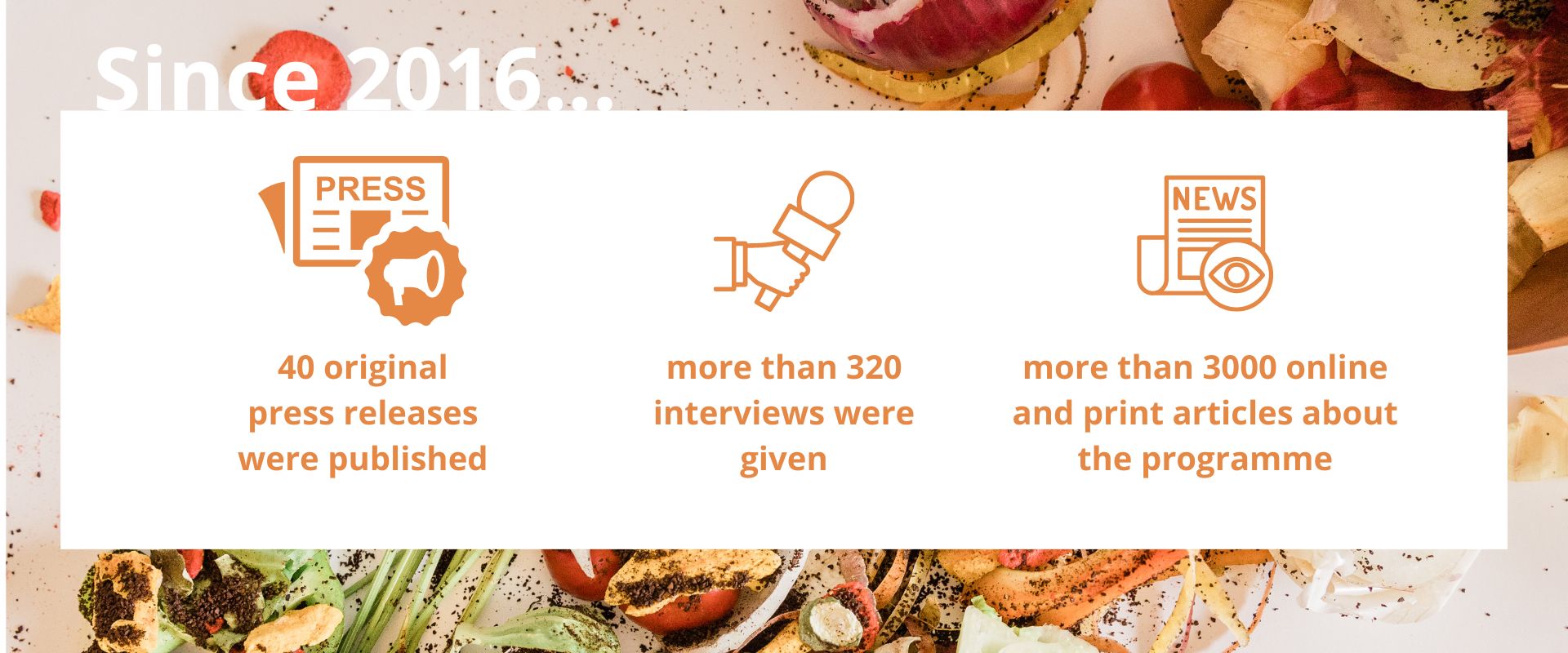 Besides working with traditional media, we also focus on building strong community on social media platforms. Check and follow us on Facebook and Instagram!
Project Wasteless has reached more than 200 million consumers since the beginning – this means that all Hungarians have already met our food waste prevention messages 20 times on average.
You can follow our recent actions under the "News".
If you are a journalist or an influencer, and interested in food related content, please find us here.